Samples from Portfolio
You can click on any image below for a larger view,
please use the Back Button to return.

Paul really has a good eye. He integrated our addition, actually two separate sections, beautifully into the existing structure in a way we would never have been able to envision by ourselves. We get compliments on the roof line and consistency of the elaborate trim lines from almost everyone who comes into our yard. His idea for our new high-ceilinged room was inspired by his realization that only a cathedral ceiling would keep the house looking consistent from the outside. The result is a striking room which highlights the river view. We think he's a very good designer.
Pat P., Falmouth, Maine

It was a real pleasure working with Paul. Our contemporary house had a solar collecting room that leaked badly and was pretty much useless even when it didn't leak. We had tried to figure out how to resolve the problem and how to combine the space with the rest of the house. Paul looked at it and knew right away how to do the roof line, and the type of windows to use. We now have a gorgeous great room where the living room, solar room, and dining room used to be. Paul was great to work with. He took the time to understand what we wanted to accomplish, and put together a design that really worked for this house.
Judy W., Scarborough, Maine



| | |
| --- | --- |
| | |
| before | after |

| | |
| --- | --- |
| | |
| before | after |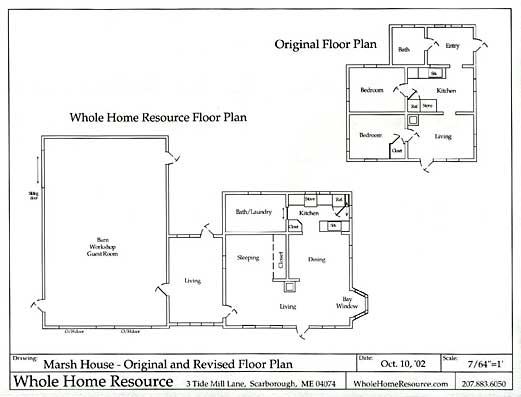 | | |
| --- | --- |
| | |
| existing | proposed |

| | |
| --- | --- |
| | |
| before | in process |
| | |
| before | in process |

| | |
| --- | --- |
| | |
| before | after |